Party like it's your birthday! Future Tenant celebrated 15 academic years of programming in the Downtown Cultural District during the Gallery Crawl on Friday, April 26th from 5:30 pm to 10:00 pm. Surprise! It Is Your Birthday featured a commemorative timeline of past exhibitions, a DJ, and of course, birthday cake. The exhibition had birthday themed activities through which the public shared their vision for the Pittsburgh arts community and where they wanted to see Future Tenant programming.
A special thanks goes out to the Shadyside Market District for donating the birthday cake for this event. Thank you to Sarah Schreck of CMU's Master of Arts Management program for designing the logo for this show. And thank you to our event volunteers, Amelia Henderson, Zhanyao Jiang and Ju Fei Wu, for helping make this show a success.
To learn more about the shows and artists featured in the commemorative timeline, please visit our Archives at http://futuretenant.org/archive-3.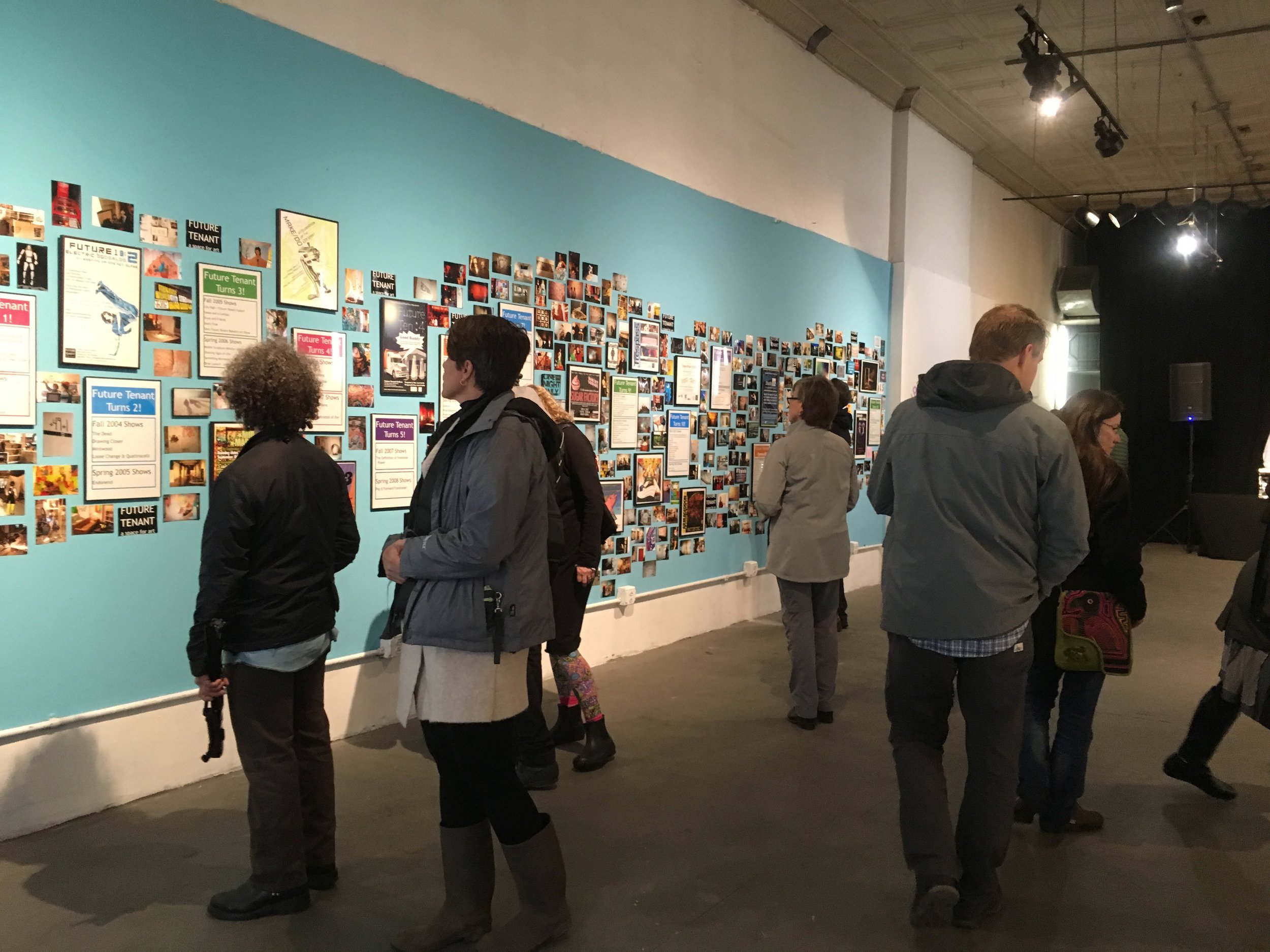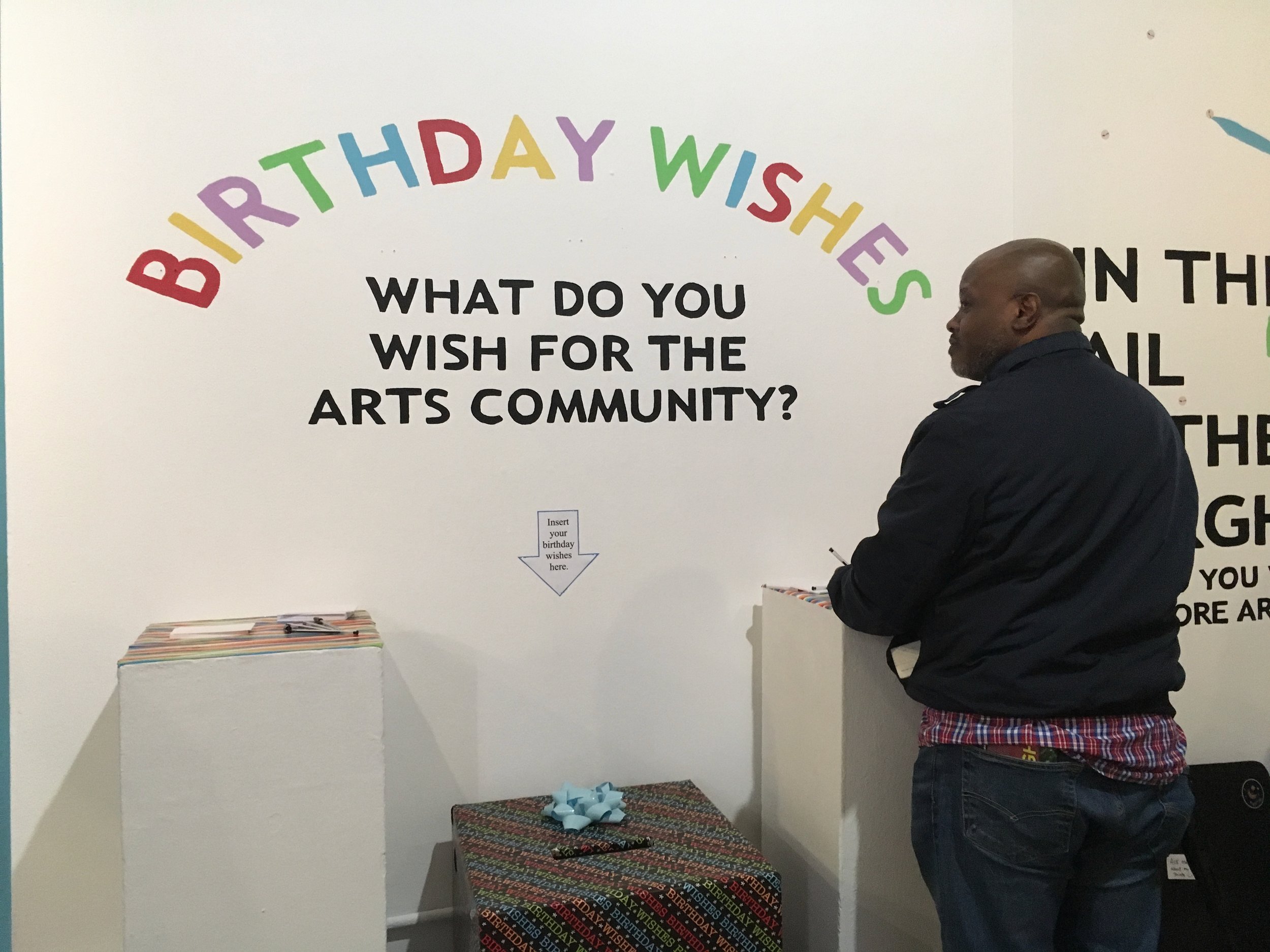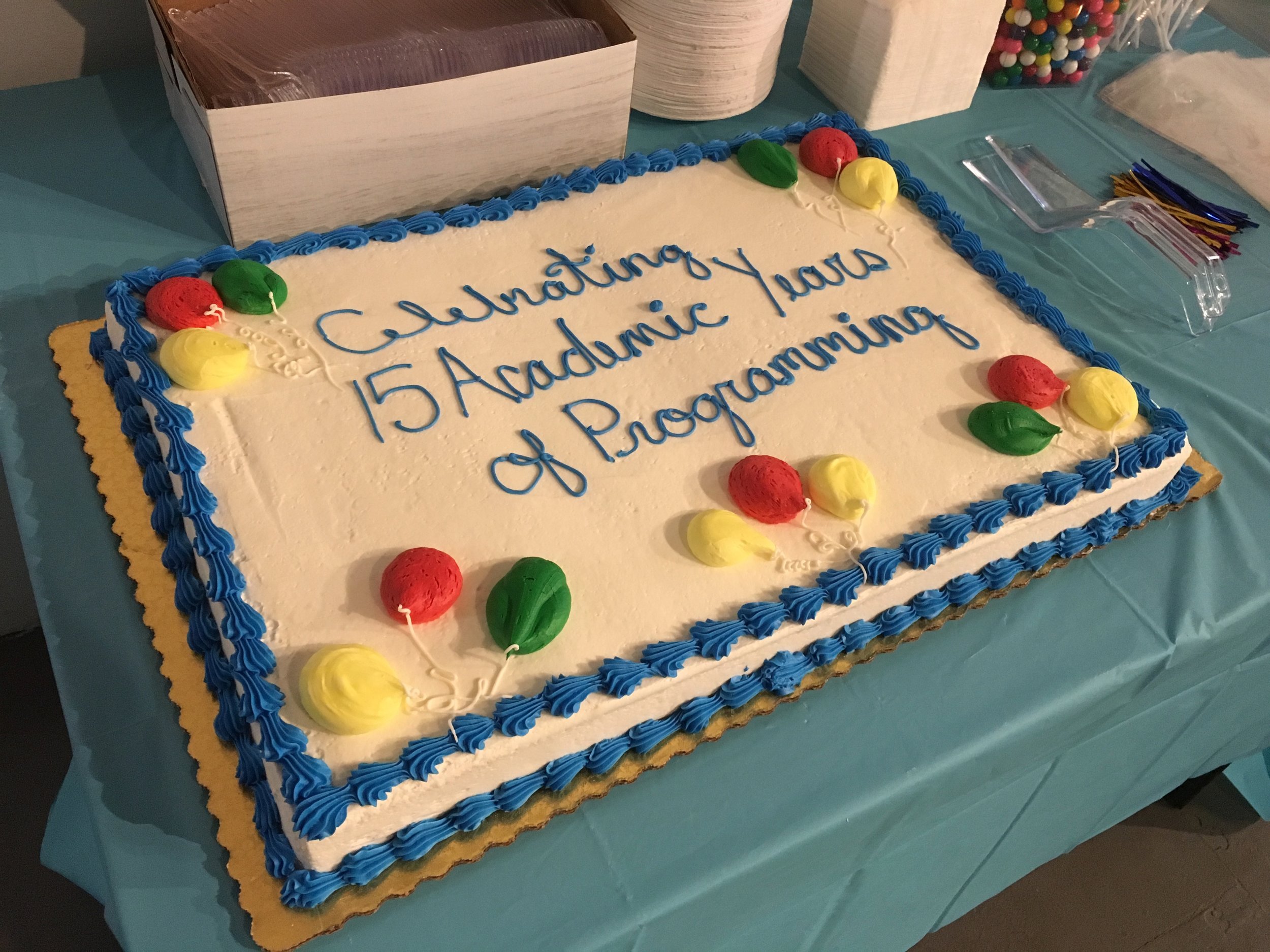 View Event →